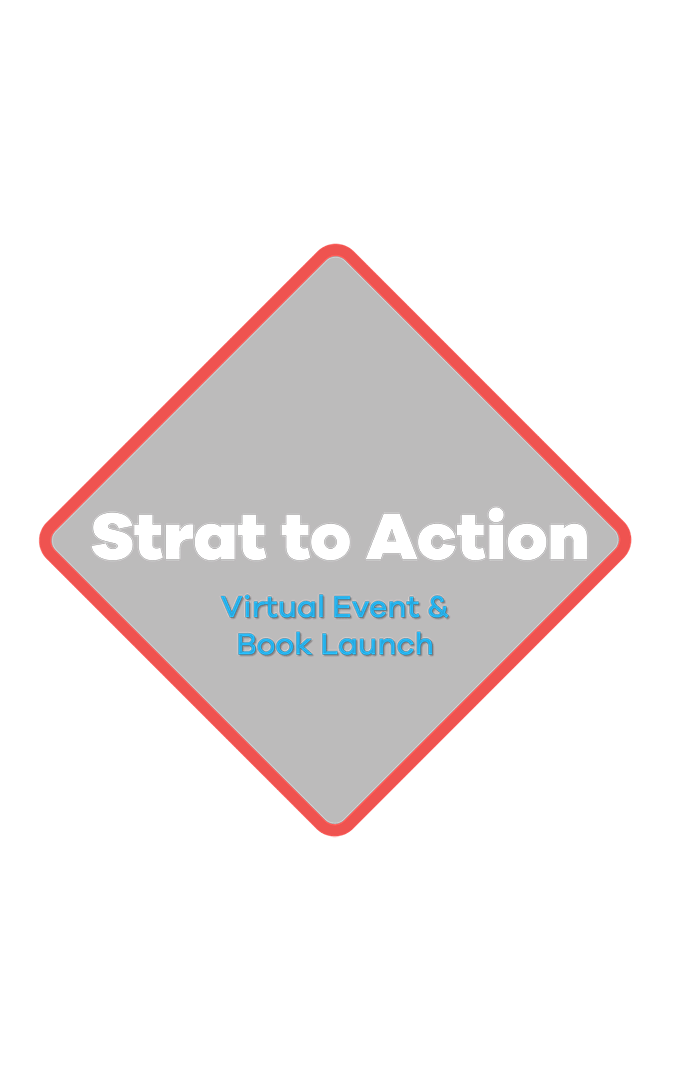 A strategy is not enough. You need a process that delivers that strategy.​​
In the absence of a well-deployed process, different departments will fail to align, friction will develop, resources will be wasted, opportunities will be lost and, ultimately, your strategy will fail.​​
​For an effective deployment of your strategy you must first improve your processes. This means a review and breakdown of departmental objectives and a value stream analysis. This will accelerate performance by engaging employees at all levels and empowering them to identify high-priority improvement opportunities.​​
An alliance between strategy and process must be met to ensure the design, implementation and deployment of your objectives.​
​This event provides industry-leading insights from on how this can be achieved.​
Operating in over 35 countries, Kaizen Institute mission is to advise businesses and organisation leaders in making their growth and profitability objectives happen. Our Founder, Masaaki Imai, is no less than the Father of the Kaizen.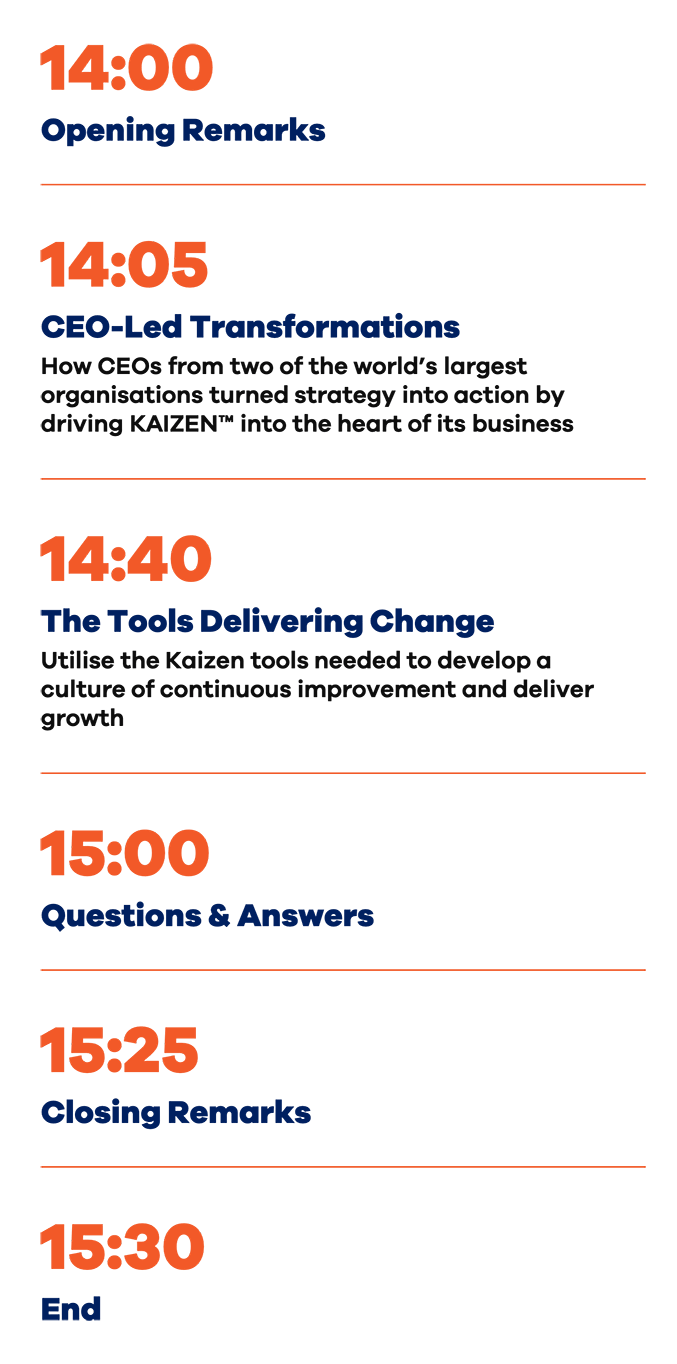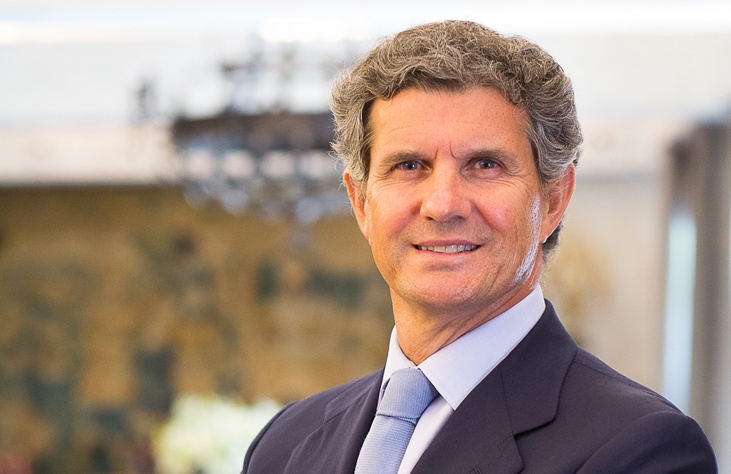 Francisco Riberas
Executive Chairman, Gestamp
In 1989, Francisco began his professional career working in Business Management at Gonvarri Group. He then became Director of Corporate Development, and was subsequently named CEO. In 1997 he promoted the creation of Gestamp, assuming his role of Executive Chairman and shaping along these years what Gestamp is today.
He is member of the Board of Telefónica, CIE Automotive and General de Alquiler de Maquinaria (GAM). Furthermore, Riberas is also board member in other companies of the family holding, ACEK, such as Gonvarri Group, Acek Energías Renovables, Inmobiliaria Acek and Sideacero. Francisco J. Riberas is the president of Fundación Consejo España-China, Consejo Asesor Empresarial España-China and Endeavor Foundation in Spain. In addition, he has been president of the Family Business Institute between May 2018 and June 2020.
Francisco holds a degree in Law (1987) and in Economics and Business Administration (1988) from the University Pontificia de Comillas (ICADE E-3), Madrid.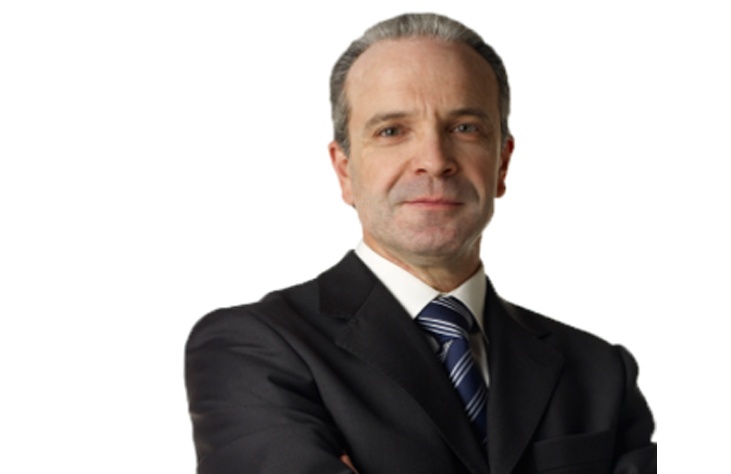 Vitor Neves
Chief Executive Officer, COLEP
Vitor started his career in 1985 at Ciba-Geigy, heading a small sales department. In 1992, he joined Colep, a Portuguese packaging company. He had several operational and strategy related roles until 2001, when he was appointed CEO of the company, after its acquisition by the Portuguese conglomerate RAR Group. Colep then started an important expansion path, through organic growth as well as M&A, which led the company to a leadership position in Europe. From 2010 until 2015, the company expanded into Brazil, Mexico and the UAE, while at the same time establishing a strategic alliance with an Asian organisation, thus transforming the company into a global player. In July 2021 Vitor will step down from his CEO position at Colep, taking a Board Member position at the Holding company.

Vitor has a degree in Chemical Engineering by the University of Porto (1980-1985) and an MBA by the Porto Business School (1191-1192)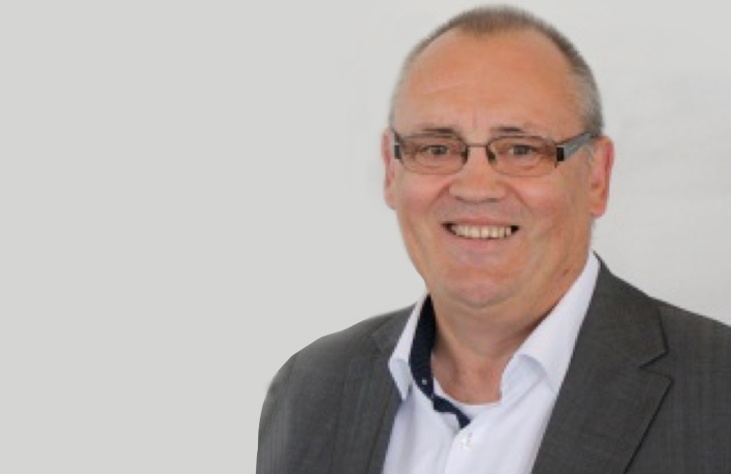 Peter Evan
Continuous Improvement Director, LEGO
The early part of Peter's career was in Finance in various industries including Defence, Financial Services and Telecommunications. Peter worked for GE Capital throughout the 90s in various Quality Leadership roles.

From 2000 to 2013 Peter worked in Telecoms in the UK: first with Vodafone, then Cable & Wireless, before finally leading Operational Excellence for Virgin Media. From 2013 to 2015 Peter led Process Excellence in Northern Europe for Maersk Line, based in Copenhagen.

Since February 2016 Peter has been Director of LCI (LEGO Continuous Improvement) at LEGO with specific responsibility for Business Service Operations and is actively involved in establishing a Global Business Services Organisation for Finance, HR and other services.

Peter is a Six Sigma MBB, a Lean Practitioner and has a deep and lasting interest in Change Management and the psychology of Change.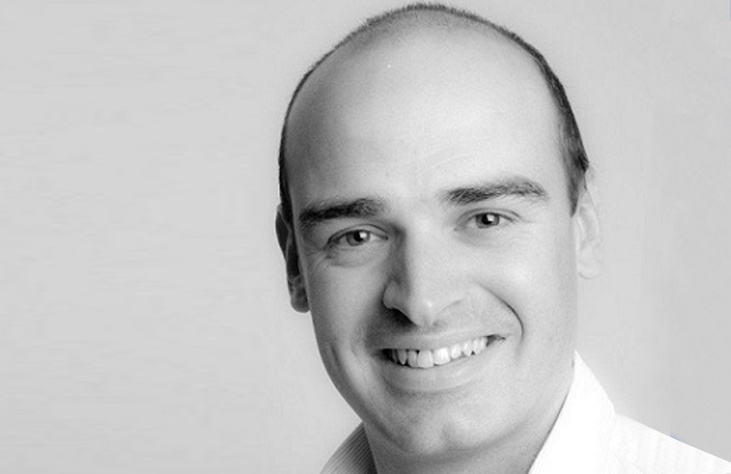 Mark Wilson
Global Business Improvement Director, Ocado
Mark graduated from Cardiff University in 2001 with a BSc in International Transport and Logistics and has spent 18 years working for Ocado. Originally employed by GIST Limited, Mark worked on the warehouse management contract for Ocado and moved to the company fully in 2007.

A Senior Manager with over 10 years of significant operational and project leadership experience within UK's leading on-line Grocer. Vast majority of experience within the highly automated and complex customer fulfilment centers managing large teams in a fast-paced environment through continuous significant business growth.

Committed to delivering the very best - (market leading) customer service through continuous improvement in people, processes and significant automation and technology.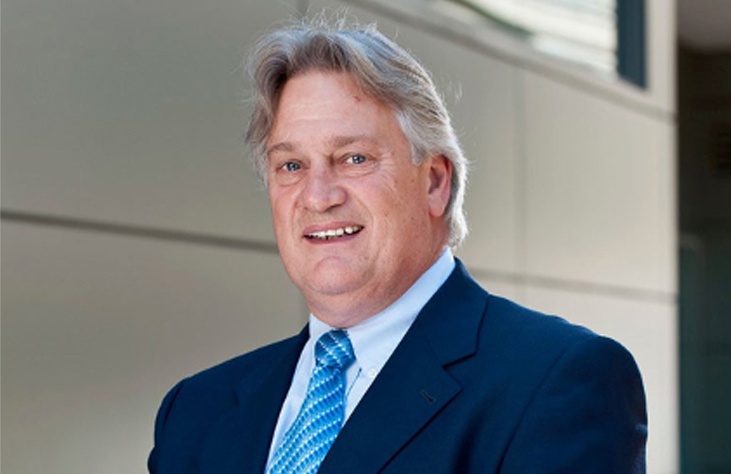 moderator - Charlie Sharman
Advisor Kaizen Institute | Author of "Strat to Action" | Ex-VP of Operations, Danaher
As an expert in Hoshin and Operations Management, Charlie has a deep knowledge in Lean, acquired over ten years as a consultant for the Kaizen Institute.

For eight years Charlie held the position of Vice President of Operations at Danaher Motion, being responsible for the operational management of 13 industrial units in Europe with around 3500 employees and a turnover of 700 million euros. Charlie currently plays the role of Advisor to the Board at Kaizen Institute Western Europe. Holding a degree in Mechanical Engineering from Birmingham University and a Master's degree in Industrial Management from Derby University.

A mature business consultant with a proven track record of making sustainable change in world class companies, Charles is the author of "Strat to Action": the book on how to make businesses even more successful using Hoshin Planning.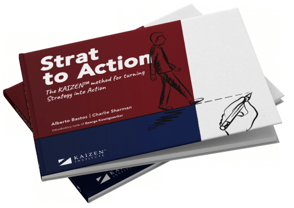 In most organisations there is a huge gap in converting the strategy into action, compromising the achievement of economic and financial performance of excellence and, consequently, sustained growth in the long term.

This book describes the journey of a company over a three-year period, which evolves from poor performance to high levels of growth and profitability, using the KAIZEN™ Management Model. Throughout the several chapters, the application of the Strat to Action methodology, based on the Japanese concept Hoshin Kanri, is presented.

Strat to Action turns strategy into action, challenging and preparing companies for the future, through methodical management focused on process improvement, commitment from leaders and accountability of all people involved.

Reading this book will allow the reader to understand Hoshin's potential in organisational transformation and growth year after year.