About the Leaders in CI Community
The Leaders in CI Community is the place for Leaders in Multinational companies, to Improve the Effectiveness of Business Excellence / Continuous Improvement Systems, by Networking with Peers and Sharing Knowledge. Our mission is to elevate the practice of Continuous Improvement worldwide by fostering collaboration and sharing best practices among our invited members.
How can you benefit from joining the Community?  
Benchmark Visits: Experience firsthand practices of best-in-class companies and witness lean methodologies in action. 
Webinars: Immerse in thought-provoking sessions with lean leaders from multinational environments and expand your CI horizon. 
Podcasts: Regular episodes where CI experts and practitioners share their wisdom about CI trends and innovations
One-on-one connections: Build meaningful relationships with fellow members.
Peer workshops: Dedicated CI discussion sessions to discuss your specific CI challenges and gather hands-on experiences to apply in your organization. 
Meet ups: Participate in regional meetups and workshops to network with CI enthusiasts in your vicinity. 
Your voice matters: Your insights and suggestions shape our community, we're all ears for new activities and initiatives you'd love to see.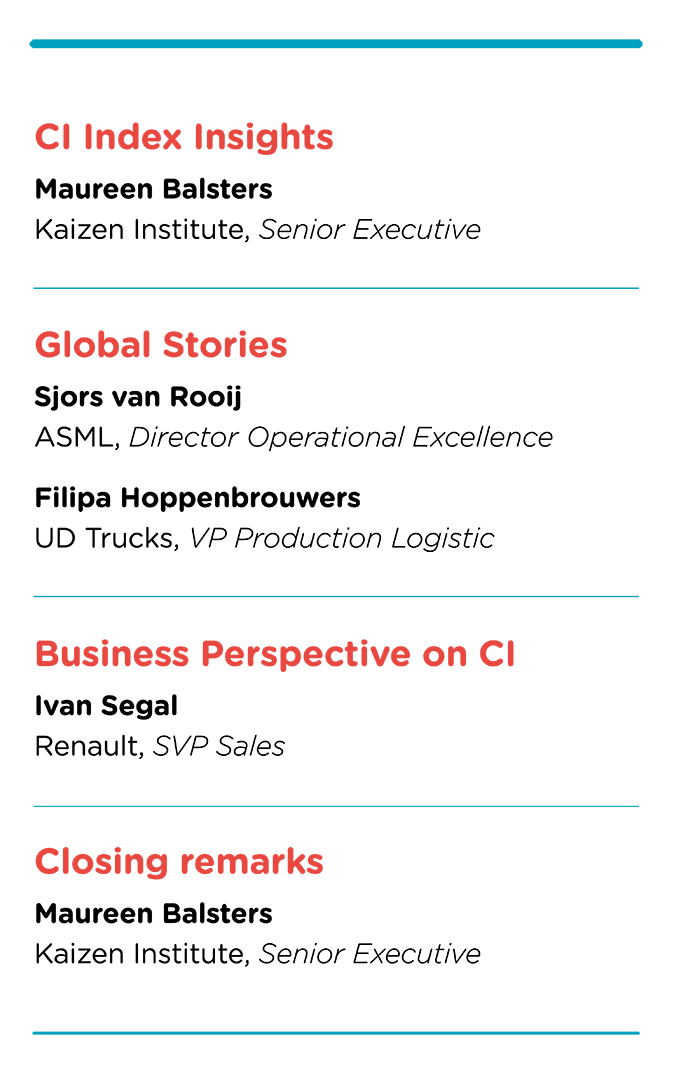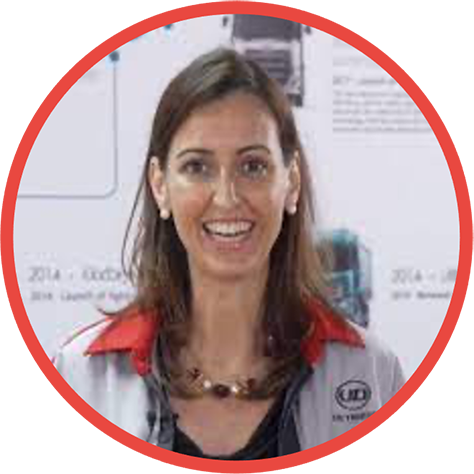 Filipa Hoppenbrouwers
Filipa is currently VP Production Logistics at UD Trucks, part of Isuzu Motors group. She has a combined experience in the Automotive Industry of more than 15 years. She spent most of her career in the Volvo Group, where she held various leadership roles in Manufacturing, Logistics, and Supply Chain. She lived and worked in different countries throughout Europe, the Americas, and Asia, giving her vast international experience in managing and leading multicultural teams. She is a great fan of Continuous Improvement and believes that diversity is a key enabler for success.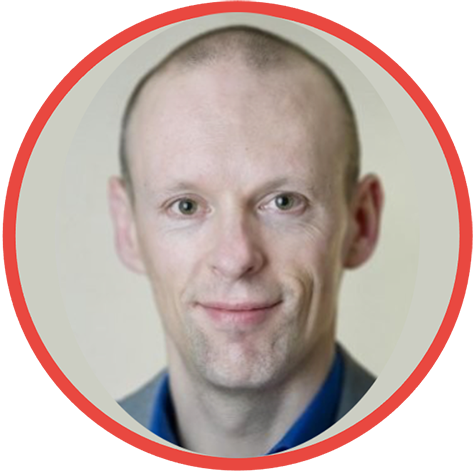 Sjors van Rooij
Sjors is the Director of Operational Excellence for the Twinscan Factory of ASML – market leader in semiconductor machinery. Sjors has worked in the CI domain for 15 years, spanning multiple industries and many different roles. Sjors is proficient in all mainstream CI methodologies but has great regard for common sense and believes we shouldn't overcomplicate things!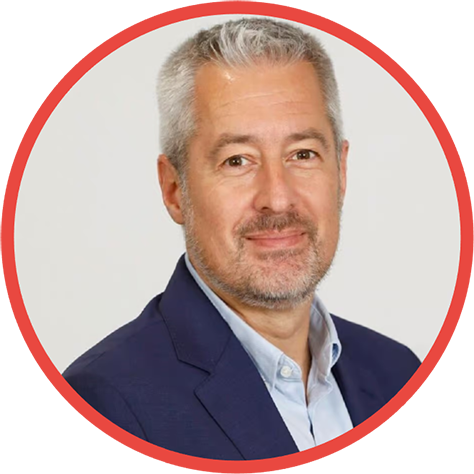 Ivan Segal
With over 25 years of international experience, Ivan Segal is a seasoned leader, strong in strategy, process optimization, and omnichannel sales network development. Ivan's business background is automotive, from PSA to Volkswagen to Renault, from Latin America to Brazil, to Iberia, and now France. His leadership and strategic acumen make him a valuable expert on international business and automotive industry trends.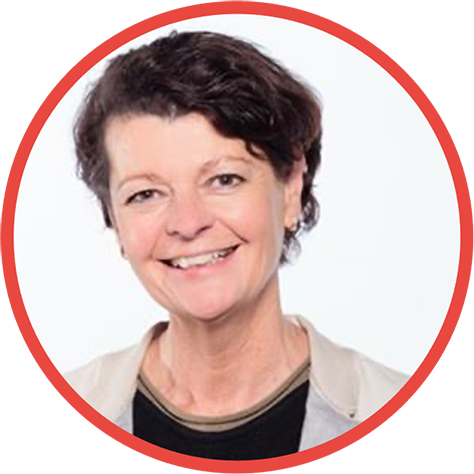 Maureen Balsters
Maureen Balsters is a senior executive with Kaizen Institute. She has over 35 years of experience in Business Transformation increasing shareholder value in global and in Dutch companies, in many different areas. These include Supply Chain Management, Research & Development, Sales & Marketing, HR and Operations. Apart from working with clients in the field, Maureen also contributes to continuously innovating the KAIZEN™ Methodology.